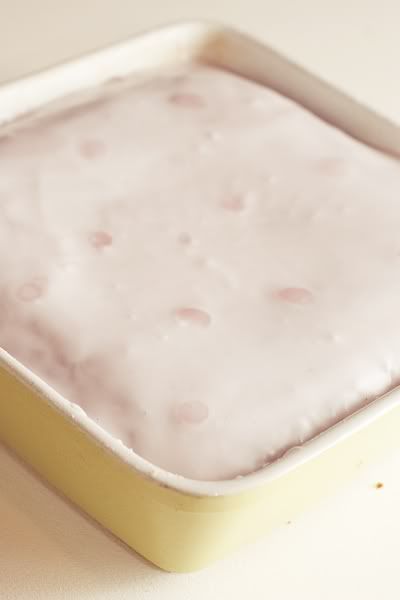 i swear this isn't turning into a food blog.

today i made a cake with fresh cranberries and raisins. the icing is pink because i mixed it with some raspberry and echinacea tea. and polka dots! (and sprinkles later, too). and vegan again of course hehe.

i applied to pastry school once.