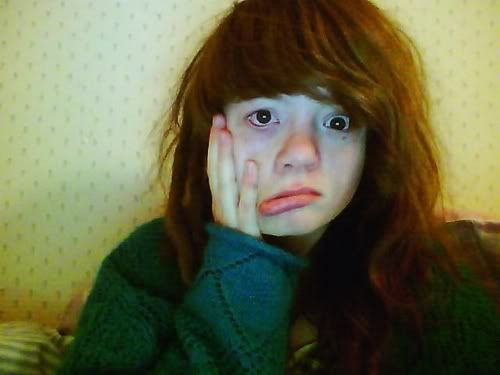 an accurate visual rendition of how sharp le brain is feeling.
going to the shop round the corner
twice
(effort!) in a span of three days is surely more than enough reason to have spent the remainder of all these days indoors
writing an essay
working on a research project
doing seminar work
taking daily photos
socialising with other homo sapiens
procrastinating on the internet.
alright, shan't be too negative. i
have
1. only succumbed to one toast-for-all-meals day;
2. played one game of trivial pursuit (social);
3. made an international call with family;
4. attempted 'exercise' (with resulting two-day muscle aches);
5. and written 'RESEARCH WORKBOOK' on the first page of the research workbook.
the procrastination snake has started eating its own tail, and it's harder to start retaking photographs when consumed by the self-induced guilt of not being up for it for several weeks. the truth is, taking dimly lit tungsten-cast photos of my bedroom walls
every evening
is only starting to further underline the fact that i don't.go.out.